Pop Culture Inspirations
•
Posted on October 06 2016
If you've been keeping up with our social media posts, then you probably noticed all of our awesome inspirations for the week! We love looking into what's trending, and seeing all the fun coordinations that reflect a character's personality or have a celebrity shine on the red carpet! Here's our latest favorites!
1. Alicia from Fear the Walking Dead.
If you're a Walking Dead fan and watched the latest season, you probably noticed Alicia Clark has an amazing sense of style, even while trying to survive the apocalypse. She wears outfits that are comfortable for the hardships that the apocalypse puts her through, but she's still stylish. 
2. Chanel Oberlin from Scream Queens
If you want to join Chanel and her minions of Chanels, then you have to be able to dress like one. Here's a look put together that Chanel Oberlin won't be able to disapprove. The Chanels love to wear sequin and pastel colors. Complete the look with a feather or furry vest. Maybe, just maybe the Red Devil won't come after you.
3. Constance Zimmerman, Red Carpet and Paparazzi ready look.
The UnREAL star hit the carpet in a striped A-line dress by Tracy Reese. Pair with our Ivanka Trump studded pumps and rock this look for your next special event! 
4. Cookie Lyon from Empire
Anytime we think of boss ladies and bad b's, Cookie Lyon is on top of the list. If you ever want to strut down the street looking fierce, this inspiration is for you. Cookie usually wears fur coats, tight sexy dresses with with stiletto heels. For a fall or winter look, complete the look with dark-tinted lips.
5.  Cher and Dionne from Clueless
How can you not love these two fashionistas? Although their outfits and look was super popular in the 90's, it doesn't mean their pieces are out of style. If anything, we Muses have many Clueless-inspired pieces that are trendy today. Dress as Cher for Halloween, or take our transitional pieces from season to season!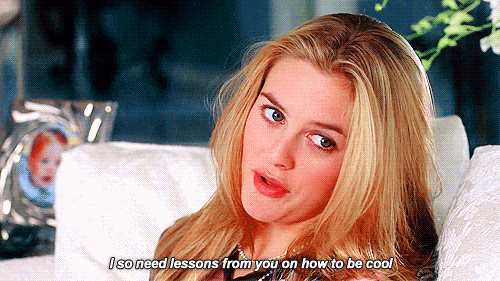 6. Nancy Wheeler from Stranger Things
Nancy Wheeler is a great example on what was popular in the 80's. She started off in the series as a sweet, innocent teenage girl whose only interest was dating the most popular guy in school, then turned into a tough fighter after spending some time in the "Unknown." If you really want to commit to a Stranger Things theme, don't forget the lights!
7. Aria from Pretty Little Liars
It's no secret that the characters (and the cast in real life) are huge fashionistas, but we had to pick our favorite. We love Aria because she always has that vampy vibe that's appropriate for the fall season. We love how she wears sheer black tops with a dark lip color. She always makes fashion statement without trying too hard. 
You can shop for these looks by heading to our Pinterest page to see each item and price! 
Gingham Fabric - Th...

The Story of Gingham Fashion Everything You Need To Know About The Fabric One fabric that has remained prominent for hundreds of years is gingham....

Read More

Brand Spotlight: Ju...

Meet Just Female ⁠ Just Female is a contemporary womenswear brand based in Copenhagen with an environmentally friendly approach to fashion. The b...

Read More

5 Fashion Trends fo...

Spring Outfit Ideas 2021 - Standout Trends to Try Last year's fashion week demonstrated an entire new identity. Because of the pandemic, designers...

Read More